Why it is necessary to repair structural foundations
One of the common human behaviour is to put off the work to next day or in other words a tactic of delaying the work, and finally delaying it for a longer period than it is required. Delaying is in the human nature and it has great complications whether the structure caving in or cost and time escalation. If at any time our contractor or roofer tells us that a repair can wait, we delay it and forget about it until t is too late, and it becomes not only a risky project but also cost and time increasing project. It is generally recommended that we should get structured foundation repair as soon as it is recommended by the expert or Structural Engineer Boston.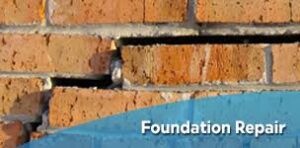 Reasons to treat structural foundation repairs on priority basis:
The main reason why to treat the structural foundation repairs as first priority is that any damage to the foundations walls can result in instability and put the life and safety of the structure at risk. If you want your property to last longer getting it repaired timely is very important.
With time the damage worsens
With thepassing of time structural gets damaged and it don't occur as a single event. In fact it occurs over time, and gradually deteriorating till it is bad enough and get noticeable. The signs usually include jammed doors or cracks appearing in foundation walls and sinking houses. There is inward movement of wall, if the damage is caused by lateral pressure. This generally occurs when soil around the foundation walls begin to expand. If the foundations are of poured concrete, angle cracks will appear down the centre of damaged wall. Pressure built up is there if the above signs are ignored, ultimately letting cracks to spread. Problems like seepage will occur beside extensive damage to the foundations. Where concrete block or other masonry foundation it is noticed bowing or bulging right in the centre of the wall. This will be resent along with mortar joint cracks. If no proper care is taken these stones, bricks or blocks will start moving independently of each other. There is likely hood of wall collapsing in the longer run. In both cases, the continuation of movement results in the top wall turning inward. There can be problem in reinforcing wooden beams also. In very severe cases there are chances that wall may even separate from the main framing of the house, and leaving the house unsupported.
There is escalation of cost
If no action is taken at the beginning of the problem, over the time, cost of material required for damage repair increases too significantly. There will be upward escalation in labour cost. The situation is that whether you will pay it now or pay greater cost in future. Also damage increases with the time and so does the cost of repairs in future. If there is a detachment of more than two inches in the foundation wall the cost will increase much. Getting the walls repaired soon will help you to save costs and achieve a permanent solution to the problem.You can get rid of expensive see page costs also.
Selling a house with foundations problem is difficult:
Most people avoid the house which has foundation problems. Buyers generally quote the low price of the house with foundation problems which could be some times around 15% to 30% on the downside. While as per the experts it cost 10 to repairs foundation problems and thus there is lot of saving in value terms than selling the house with faulty and damaged foundations.
If you happen to live in Boston or greater Boston area and have problem with your foundations then you can contact us at Xstructural an experienced and qualified structural engineer in Boston. We have a team of experts to do all type of building repair and renovation jobs including concrete and brickwork, structural steel and load bearing walls repairs and erection. As soon as you contact us we take a comprehensive look at the structure and make a plan of action immediately and try to do the job to the entire satisfaction of client in the pre set time schedule and budget.